ABPAH – ISLAND SUMMITT Powered By" Collision HUB
August 10 @ 8:00 am

-

3:30 pm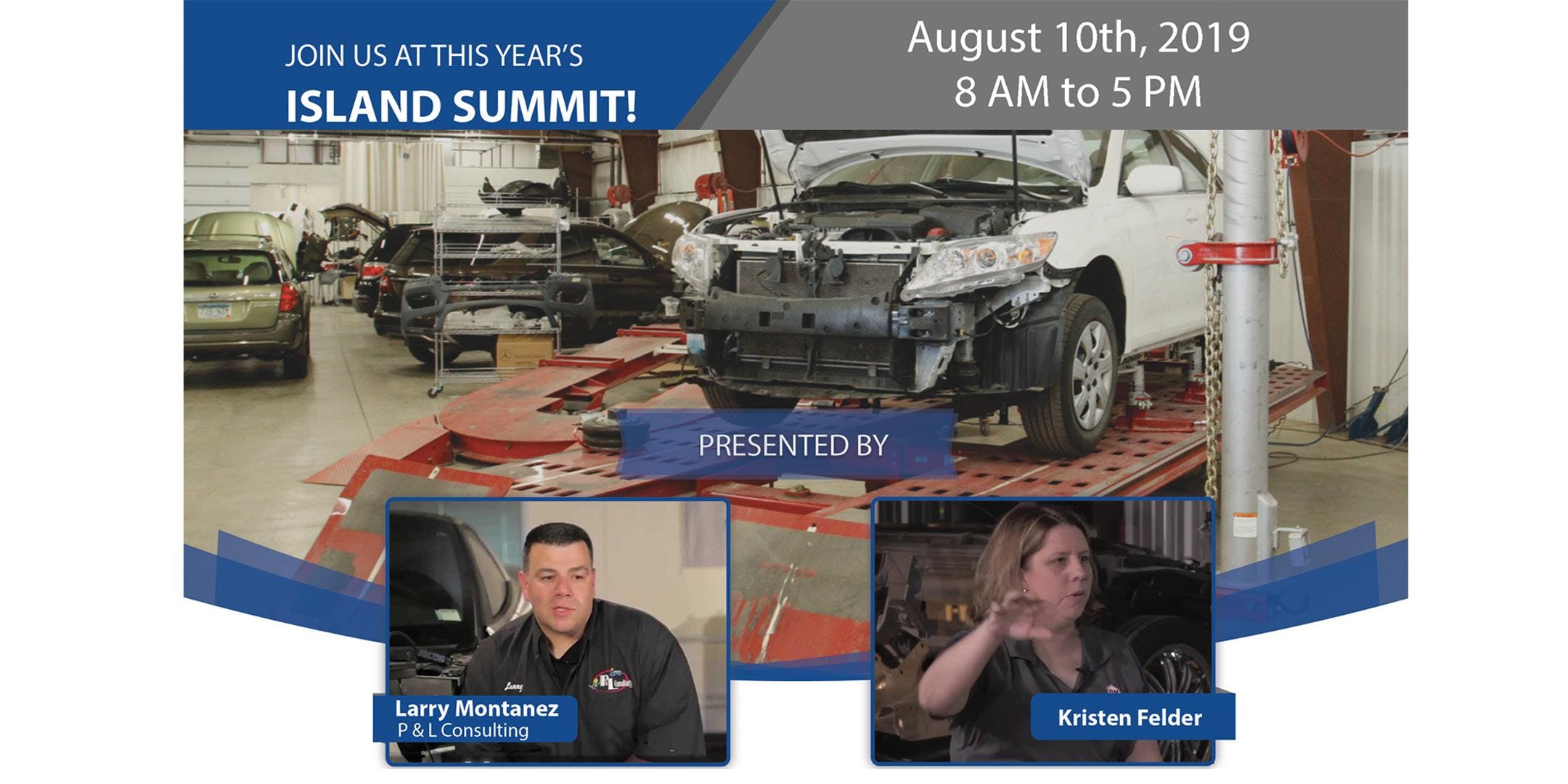 Understanding OEM Procedures:
Great you found them, now how do you implement them into your estimating, body and refinish departments? This class will cover best practices for turning proper repairs into company culture and profit center.
Am I Liable?
Both Kristen and Larry will cover real cases from repair and insurance persepctive. Lessons learned from court and how it specifically effects repair shop owners.  The good news? Opportunity for growth and operating a profitable shop has never been better!
Supplement Success!
This class brings together 20 years of research with insurers, repairers and behavioral psycologist to give you the negotiation edge. Increase your YES's and increase your PROFIT.
Top 10 'Whoops' Moments
Sit back and share a few laughs as we review the Top 10 worst Post Repair Inspections.  While you won't believe what you see you will believe the In-Process Quality Checks  (QC) steps that would have prevented these 'Whoops' moments.